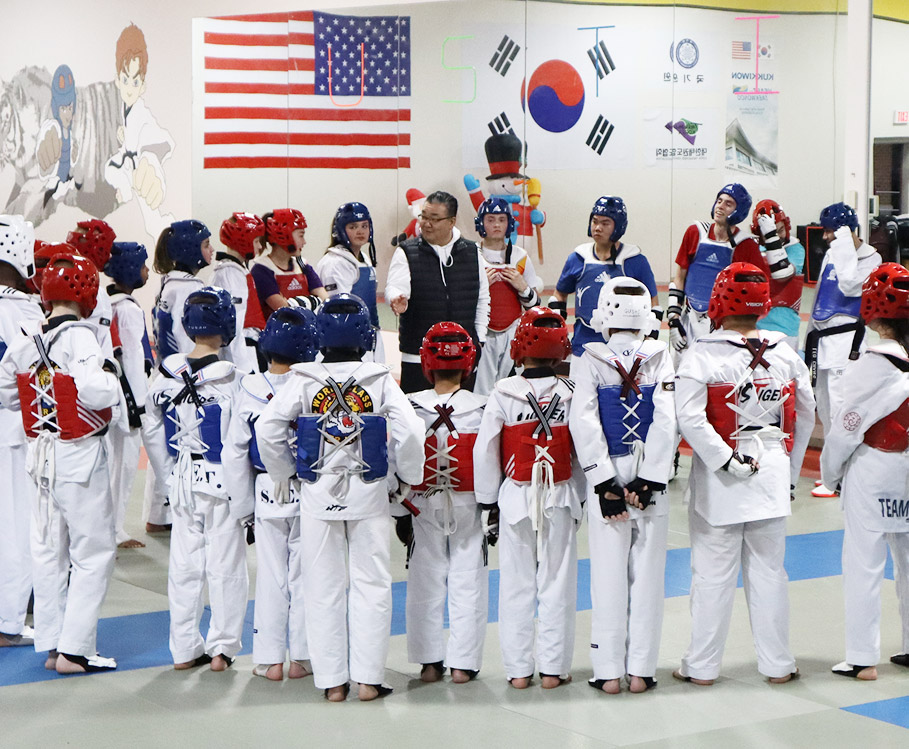 S. E. T.
SPARRING ELITE TEAM
USTIGERS sparring team is made up of dedicated and well conditioned athletes who love to compete against other practitioners of taekwondo. From all around the U.S. and world, taekwondo sparring is one of the main events in the Olympic Games.
SET members are required to attend practice three additional times during the week. Generally, they are the most athletic and competitive individuals at USTIGERS. The SET practices are often very demanding, mentally and physically.
USTIGERS have produced National Junior Olympic champions three years in a row as well as numerous Regional and Local tournament champions. With more students joining our SET program, we hope to achieve more impressive results in future tournaments. There are many local and regional tournaments available for individuals interested in competing as well.
Prepared thru competitive and challenging SET training, many USTigers students are poised to compete and win at the highest level of taekwondo competitions. As with every other program here at USTIGERS, try-outs are recommended before joining our special teams. We want to encourage all of our students to participate in SET practices not only to be better at taekwondo but to become a superior athlete in many other sports as well. We strongly urge to come and check out our successful champion producing SET program.