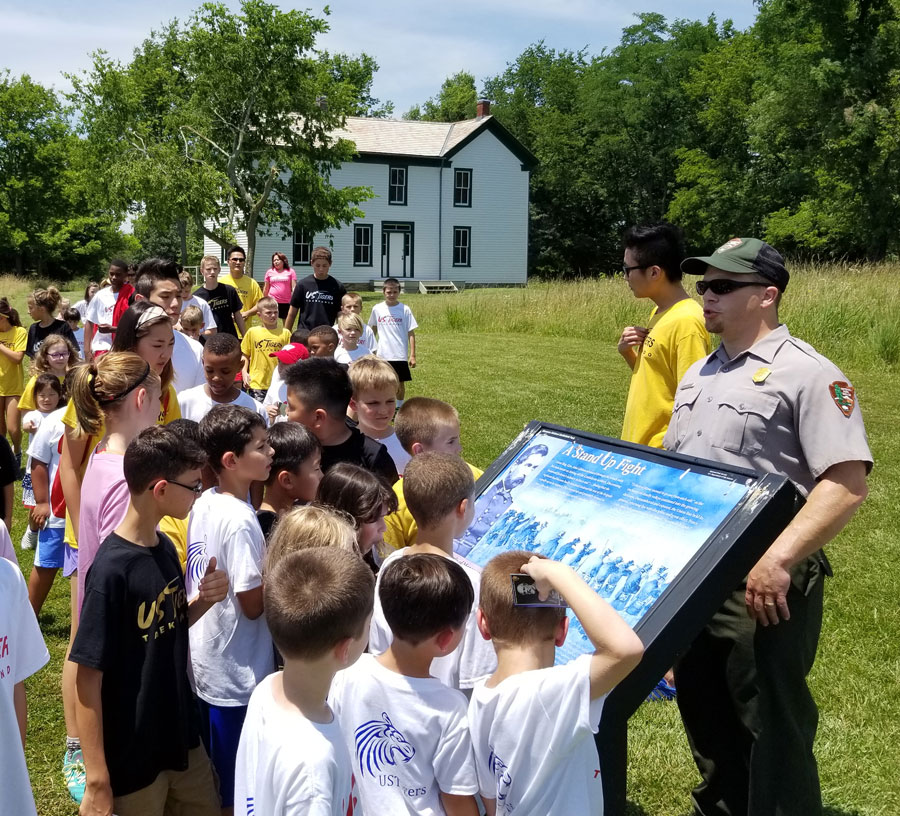 USTIGERS OFFER SAFE, EXCITING AND FUN ACTIVITIES DURING OUR SEASONAL CAMPS.
USTigers offer an array of safe, exciting and fun activities during our seasonal camps. Our day camps are available on the days the schools are closed due to inclement weather or other reasons.
During the day camps, the students either enjoy fun indoor activities such as kickball, dodge ball, mini-Olympic, movies, etc. Students will also go on safe instructor led field trips to destinations such as public parks, swimming pool, mini golf, library, chuck e cheese.
Our summer / winter camps are conducted in more rigid 'School – Like' environment to keep the kids from becoming too tentative during absence of school. We mix-in regular TaeKwonDo training with field trips to national landmarks, amusement parks, family entertainment centers, etc to keep a good balance between fun and training.
Our program has evolved and diversified over the last few years of our existence. From the experiences gained through the day to day operation of seasonal camps for many years, we have learned ways to provide a diverse, safe and fun environment where kids can learn not only TKD and physical skills, but also many available life lessons such as respect, social skills and cooperation.
Please come in and inquire about our seasonal camps.