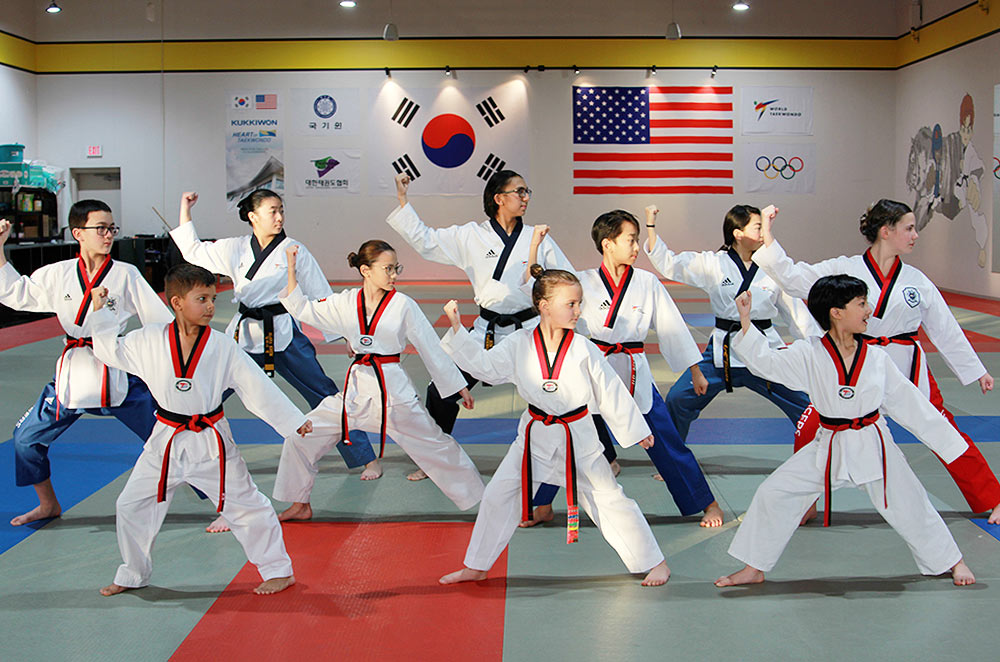 품새 : POOMSAE COMPETITION TEAM
Poomsae (Forms) in Korean language, are a series of defending and attacking movements performed against imaginary opponents in a set pattern. Through the practice of forms, students understanding and practicing every aspect of taekwondo. The mind and body can work together in striving for perfection of technique from training from basic technique, breathing control, balance, coordination and concentration.
USTigers Poomsae team is for who is ready to take their taekwondo Poomsae training to the next level. To be a part of Poomsae team, you are required to audition. This level of training requires a more serious time commitment, usually 2 evenings a week and a Saturday morning. Our team attends local and regional competition as well as national & international tournaments.